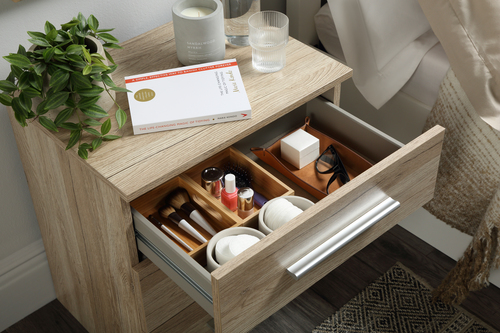 The perfectly timed launch of the Netflix show 'Tidying Up with Marie Kondo' has brought much-needed inspiration on how to declutter the home - namely with the popular Konmari method.

Based on advice from the show's star, Marie Kondo, Rebecca Snowden, Interior Style Advisor at Furniture Choice shares 4 tips and tricks on how to spark joy in the most relaxing room of the house - the bedroom.

1. Tackle clutter by category

Created by Marie Kondo, the KonMari method breaks clutter into 5 categories - clothing, books, documents, miscellaneous and sentimental items. Putting everything into one big pile makes it easier to get organised, as it allows people to see how much they really have.

"Tackling clutter based on the KonMari method helps to maintain order and prevents having to purge again," Rebecca advises. "This also helps on a psychological level, as it reminds us to think about what we need to buy instead of fixating...
Read full release