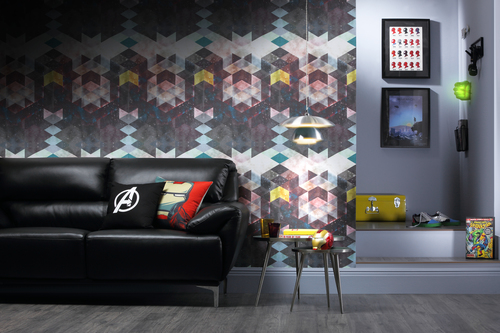 Superhero season is now officially at fever pitch with the upcoming release of Avengers: Endgame. In the lead up to this much-anticipated movie, it's an ideal time for fans to get creative with home décor ideas to pay homage to their favourite superheroes. Whether it's by incorporating a bold superhero-inspired interior or introducing fun yet subtle elements to a space, this theme celebrates the inner child and does it in style.

Bringing modern interiors and comic book inspiration together, Rebecca Snowden, Interior Style Advisor at Furniture Choice shares 3 tips on how to bring Marvel-inspired décor to life.

1. Go bold with bright pops of colour and darker shades

The Marvel universe is a vibrant and colourful one, which creates the opportunity to experiment with a bold and diverse colour palette in the home. With Avengers: Endgame taking on a more ominous tone this time around, get inspired by introducing moodier shades to specific...
Read full release