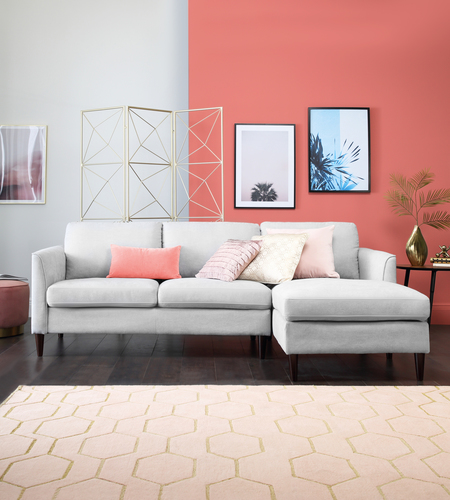 Spotted on fashion runways, social media, and even smartphones, coral is set to shine even brighter in 2019. Crowned as Pantone's latest It colour, Living Coral is already making moves in the interior design world, emerging as a cheerful and versatile hue that adds personality to all parts of the home.

Rebecca Snowden, Interior Style Advisor at Furniture Choice, shares 3 ways to introduce this vivacious colour to interiors.

1. Highlight it with decorative elements and accents

Living Coral radiates positivity and warmth, making it an expressive shade even in small doses. "Living Coral easily delivers a graphic pop to a space," says Rebecca. "Introducing it through small elements will brighten up a room, creating a sense of cosiness that's also fresh and chic."

"Soften Living Coral's energetic tone with cushions, throws and rugs for an inviting feel in the living room. The dining area can also benefit from this peachy hue....
Read full release