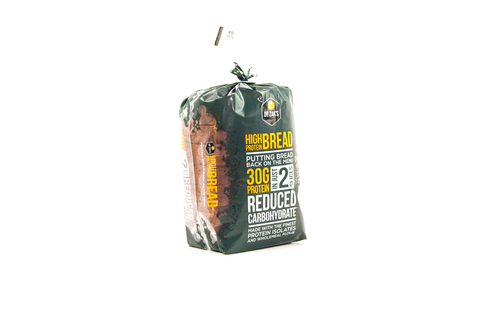 Dr Zak's, a new high protein foods company, has launched the first high protein bread to hit the UK's shelves.

A revolution in sports nutrition - Dr Zak's protein bread is a nutritional revolution for athletes and body builders, who traditionally have shied away from bread due to their very high carbohydrate and low protein content.

By replacing some of the wholemeal wheat flour with high quality Pea Protein Isolate and Wheat Protein Isolate, the bread boasts an impressive 30g of protein in just two slices and a total of 214g in each loaf. As well as increased protein, Dr Zak's have reduced the carbohydrate content by some 30%, putting this everyday food staple firmly back on the menu for both elite and amateur athletes alike.

Each loaf weighs 850 grams and Dr Zak claims it tastes just as good as a normal wholemeal loaf. "We have added linseeds (flaxseeds), an important source of Omega 3 as well as sunflower seeds to make the bread taste...
Read full release