PHOENIX REGIONAL CHIEF and PRESIDENT OF SOMALIA ISSUE JOINT NEWS RELEASE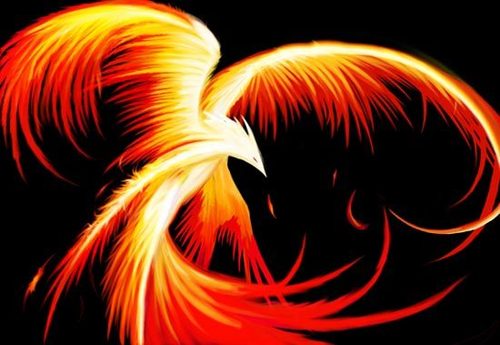 (EMAILWIRE.COM, July 28, 2010 ) via (EuropeNewsWire.Net) Cairo, Egypt - Phoenix regional chief and Special Adviser Dr Mohamed Zayed met with the President of Somalia Sheik Sharif Ahmed at the Presidential Guest House in Cairo to discuss ongoing support for the UN Backed Transitional Federal Government of Somalia.

Phoenix Representative and Expert on Somalia, Dr Mohamed Zayed spent nearly 2 hours covering important ongoing support for the President and His UN Backed Government.

Dr. Zayed affirmed that "Phoenix Intelligence Support Inc maintains it high confidence in the Presidents New Government which include some very effective new ministers."

Speaking on behalf of the President of Somalia, Presidential Office Spokesman Hassan Khalif Stated that "The Government of Somalia and The President is pleased to reaffirm our long relationship with Dr. Zayed and Phoenix Intelligence Support and thank them for these past 17 months of support for our Government and for developing important programs and other support to our Government in its fight against Al Shebab and their Foreign Terrorist elements and for their support of our Illegal Fisheries and Anti Piracy Programs, though most important is their recent success in gaining support from important members of the United Nations and others for an International Security Zone ("Green "Zone") to be privately managed and funded inside Mogadishu as an addition to the AMISOM protection force."

Dr Zayed Stated that "the International Security Zone Somalia is a Green Zone Concept which we have been lobbying for some time and during the Istanbul Summit on Reconstruction and Development in Turkey recently, the majority of all delegates agreed to support the initiative which will be funded, managed and deployed privately (under supervision of the United Nations and other officials) depoliticizing the critical need and desire for all Major Aid Agencies, Embassies, International Organizations and Private Investors, Developers, Technical Staff and Capacity Building Human Resources to be Deployed Back to Mogadishu within the next 12 weeks."

We drafted a White Paper on the Program and technical paper including a demarcated map of the new green zone area which has been approved by the Transitional Federal Government and all permissions and access have been granted by the office of the President of Somalia to facilitate the Implementation of the Green Zone Somalia as soon as possible.

Speaking on behalf of the Office of the President Hassan Khalif stated further that "the New Defense Minister Abukar Osman agreed to fully support the facilitation of the Green Zone Somalia and to assist Phoenix Intelligence Support and others in the consortium of companies organizing the operations according to the rules and regulations and to work closely with their advisers on Counter Terrorism Advice and Technical issues, including the development of Zone Defense Support from several important Eastern European Countries who have expressed serious and great desire to provide defense support in accordance with the UN Security Council Exemption Criterion which is currently being lobbied for through Phoenix and our Ministry of Defense as they have expressed a strong desire to help having first the permissions to proceed according to the UN Rules."

In Conclusion Phoenix Regional Chief Dr Zayed stated that "we look forward to increasing our efforts during this year and build on our already long relationship with the Transitional Federal Government to bring peace and stability to Somalia and its nearly 9 million inhabitants very soon with real action on the ground inside Somalia where the issues are located and where they will be solved." No conflict has even been solved by the international community working from outside the country in conflict and Somalia is no exception to this historical rule.

Contact:

Dr Mohamed Zayed
Phoenix Intelligence Support Inc
consultants.international@gmail.com
Tel: +20101121818
www.phoenixintelligencesupport.com


###

This press release was issued through EmailWire.Com: ( http://www.emailwire.com ) via EuropeNewsWire.Net ( http://www.eureopenewswire.net ).