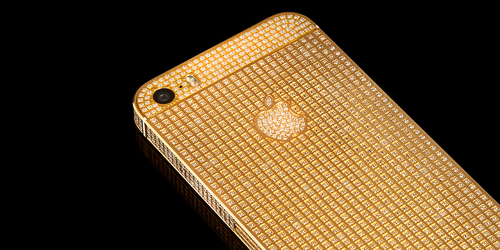 The Supernova is the latest addition to Goldgenie's Gold iPhone 5s range and will be offered in 24.CT Gold completely encrusted (side bezel, top, bottom and back) with dazzling Swarovski crystals. The handset is sold unlocked/SIM Free and is enabled for use on any network in the world.

No phone shines brighter than the Supernova and its magnificent appearance justifies it being Goldgenie's flagship model .Prices start at £3837.00 for the 16GB, £3937.00 and £4037.00 for the 32 GB and 64GB models respectively.

Within just 90 days of the launch Goldgenie have sold over 500 customised pieces from the iPhone 5s range worldwide and with the launch of the iPhone 5s Supernova sales are expected to remain solid going into the 2014.

For those who already own the basic Apple version they can have their iPhone 5s fully embellished and covered in glittering Swarovski crystals through Goldgenie's customisation service.

Clients can...
Read full release