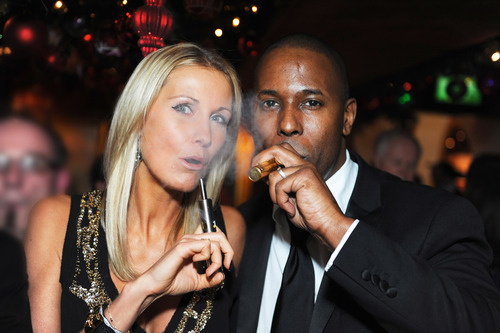 Goldgenie release world's first 24 CT gold e-cigarette

Goldgenie, which specialises in gold platingand customization of everyday items, originally created the exclusive Unicorn luxury e-cigarette for a Middle Eastern client. The six inch long device, known as an e-shisha in the Middle East, retails for £997, ensuring exclusivity.

Goldgenie founder Laban Roomes said "We are really excited about launching into the e-shisha/e-cigarette market which has seen tremendous growth over the last 12 months. The first batch that we created for one of our Middle Eastern partners for market testing proved a huge success and we've already begun to take orders."

The Unicorn comes in its own cherry oak storage case along with a battery, charger, cable and one vial of vapour liquid. An adaptor for connecting the e-cigarette to a traditional shisha pipe is also included.

The vapour liquid comes in a variety of different flavours. Once it is...
Read full release