SAS(r) Solution for CRM to enhance Sprint market planning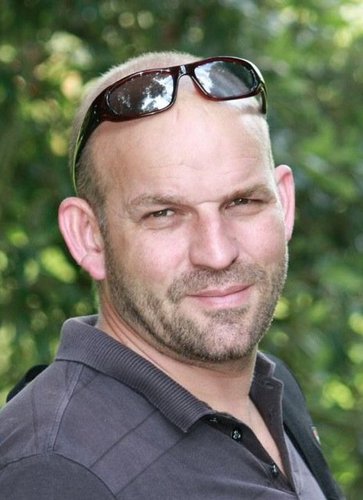 - 360-degree view of customers helps Sprint meet and predict needs -


SAS Institute, the market leader in e-intelligence and data warehousing, has announced that Sprint has selected the SAS(r) Solution for Customer Relationship Management for its marketplace information strategy.

SAS provides the data management and analytical muscle behind Sprint's MarketMine application, which is used for customer acquisition and retention within Sprint's Global Markets Group. With the SAS-powered application, Sprint database analysts can perform precise market segmentation, trending and modelling, customer analysis and reporting using centralised customer data from disparate sources.

Based on early phases of MarketMine, Sprint executives expect a twofold return on investment. The decision to bring CRM in-house has saved both time and money, Sprint officials say. Field requests for leads or customer information that used to take weeks to process are now completed in hours. Customer retention and up-selling are measurably higher. In addition, Sprint has already saved more than $1 million in processing costs. With MarketMine already delivering beyond the expectations of many in the organisation, Sprint executives expect MarketMine to expand into Sprint's Web initiatives as well.

"Our customer base is expanding rapidly, and we want to know about their evolving needs," said John Dupree, Sprint's vice president of marketing and general business sales. "We're very good at collecting data but need to organise the data so we gain optimal insight from it. SAS delivered a customer relationship management solution that enabled us to integrate our data and better understand our customers and their needs, so we can market to them in ways that grow their business and ours."

With predictive analysis, Sprint can focus on customer needs more than a year in advance so sales and capital deployment decisions are made with greater accuracy. "Our customers look to us as their preferred partner because we take the time and effort to understand them," Dupree said.

Sprint executives find that cross-selling and up-selling current customers are now easier than acquiring new customers. In fact, data analysis shows that customers with two Sprint products are 25 to 50 percent more likely to stay with the company than are those with just one product. Their satisfaction allows Sprint to keep them and sell them different solutions, reducing churn.

About Sprint
Sprint is a world-class global communications company at the forefront of integrating wireline and wireless communications services. Sprint is a large carrier of Internet traffic and a leader in broadband communications. Sprint built and operates the United States' first nationwide all-digital, fibre-optic network and provides a portfolio of advanced data communications services. Sprint operates the largest 100-percent digital, 100-percent nationwide PCS wireless network in the United States, already serving the majority of the nation's metropolitan areas including more than 4,000 cities and communities across the country. Sprint has $23 billion in annual revenues and serves more than 23 million business and residential customers.


About SAS
SAS is the world leader in e-intelligence software and services, enabling its customers to turn raw data - including the vast quantity generated by e-business - into usable knowledge. Software from SAS, the world's largest privately held software company, is used at more than 35,000 business, government and university sites in 110 countries.

For further information, please contact the team at the SAS press office on:
tel:+44 (0)20 7544 3202, fax:+44 (0)20 7240 1910 or e-mail saspressoffice@webergroup.co.uk


For more information on SAS, please visit http://www.sas.com/uk




SAS and all other SAS Institute Inc. product or service names are registered trademarks or trademarks of SAS Institute Inc. in the USA and other countries. (r) indicates USA registration. Copyright (c) 2001 SAS Institute Inc. Cary, NC, USA. All rights reserved.