CAPTURA SOFTWARE ANNOUNCES PARTICIPATION IN HP E-SPEAK PILOT PROJECT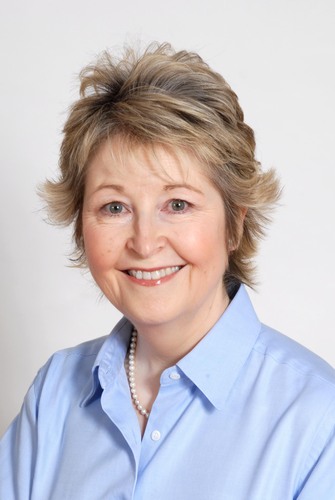 BOTHELL, Wash. (August 24, 1999) --Captura Software, the leading provider of global expense management solutions, today announced its participation in Hewlett-Packard Company's e-speak pilot project. E-speak is the universal language for HP's e-services strategy.

"We are working with Captura because the company shares our fundamental belief in extending the boundaries of the Internet to include an entire world of electronic trading communities governed by a common language and the business savvy to realise this vision," said Rajiv Gupta, general manager of HP's Open Services Operation. "Now, Captura will be able to use e-speak as the underlying technology to link its expense management software with other Web-based financial applications and services, creating additional value for its customers."

"E-speak gives us the power to broker new relationships with other like-minded software companies and offer our customers a single, streamlined solution for a wide variety of expense management functions, including expense reporting, procurement and fleet management without taking the time to build the back-end system to support this community ourselves," said Dan Vetras, president and CEO of Captura Software. "Participating in the pilot advances our vision of creating an entire suite of e-finance solutions for use by a larger community of organizations and companies."

Captura is participating in one of HP's e-speak pilot programs. HP unveiled its e-services initiative in May, announcing its intention to spread the e-speak e-services platform across the Internet to allow computers or service centres to connect, exchange information, and take actions automatically. The e-speak architecture includes core software and programming tools that can be used with any computing resource regardless of hardware or operating system. The technology is available to HP's partners today, and will be available as open source code to anyone later in the year.

"It is Captura's vision to create an e-Finance community of services on the net. To accomplish this, we needed an architectural abstraction that would act as a means providing a common lexicon that all e-Finance services could use to mediate discussion among the tenants of the e-community," explained Corey Mandell, CTO of Captura Software.

"Captura wanted to team with other visionary companies to construct this platform, so we went searching and found HP," he said. "We were impressed with the completeness of the e-speak architectural design. E-speak provides us the foundation to build our e-Finance community platform to handle secure access, entitlements, usage monitoring, discovery, advertising, brokering as well as much more. We definitely look forward to working with the HP e-speak team."

The e-speak platform is intended to give companies a jump-start in building e-service applications. E-speak includes basic infrastructure capabilities like messaging, mediation, security, naming, and monitoring for e-services running on or accessed by various devices.

About Captura Software
Captura Software, headquartered in Bothell, WA, delivers comprehensive global expense management products and superior services through its suite of e-Finance Solutions. Its e-finance solutions allow companies to automate expense management using Web-enabled technology, and to capture essential financial data that can help them make sound, timely business decisions. Captura is leading the e-finance category through its worldwide deployment, its growing list of customers and its partnerships with global leaders in financial, software, travel, and communications industries.

Captura has offices in Boston, MA; Chicago, IL; Dallas, TX; Los Angeles, CA; New York, NY; Raleigh, NC; San Francisco, CA; Seattle, WA; Wayne, NJ; and Washington, DC. Captura's European headquarters are in London, United Kingdom, with an additional European office in Paris, France. Captura has built a strong infrastructure of customers, partners, and strategic alliances with more than 400,000 seats sold. Customers include adidas-America, CGU, Ford Motor Co., General Motors, Lockheed-Martin, Merrill Lynch & Co., Pfizer Inc., SSDS, and Unify. For more information about Captura and its products, in the U.S. call +1-425-424-1000; in Europe call +44 181 263 2914 (United Kingdom) or +33 153 53 67 15 (France); or visit the company's Web site at http://www.captura.com.