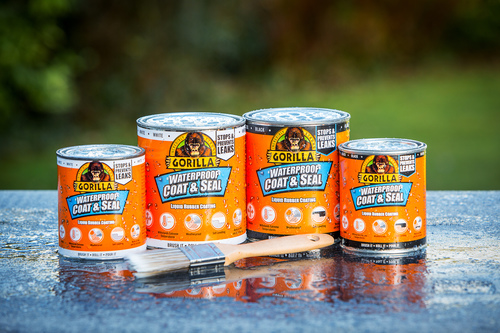 Introducing Gorilla Waterproof Coat & Seal – the latest product from DIY specialists Gorilla.

Now, you may have seen other roofing products on the market before. But none are quite as versatile – or quite as effective – as Gorilla Waterproof Coat & Seal. This is a liquid rubber coating which can be brushed, rolled or poured onto almost any surface to create a 100% airtight and watertight layer.

In other words, it's perfect for repairing leaks and covering small gaps around the home. Especially considering how much it rains in the UK. That's why it's so effective and a seriously handy product to have around the house.

But one of the best things is just how easy Gorilla Waterproof Coat & Seal is to use. Now anyone can seal leaks themselves – even the...
Read full release