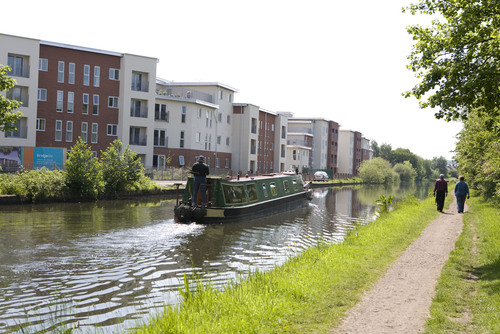 Up Up and Away….property sales rising steadily for Manchester based Plumlife

RUMOURS of the first signs of economic recovery have been springing up all over the media of late, and if the latest figures released by Plumlife, part of Manchester based Great Places Housing Group, are anything to go by - the affordable home sales sector is indeed improving.

The sales team has certainly been kept on its toes since the spring, with a quick succession of development launches to contend with. First there was The Bridge at Timperley, in Cheshire, then Ansdell Place in Blackpool, followed by the hugely successful Petre Wood in the Ribble Valley. Last but most definitely not least, was the iconic and eagerly anticipated CHIPS apartments in Manchester's New Islington regeneration area.

Next stop Stoke, where new and revamped homes at The Woodlands will be available to rent or buy from August onwards. The homes will form an integral part of the...
Read full release