The Beckham's and Mr Cenz celebrate Red Tractor Week 2012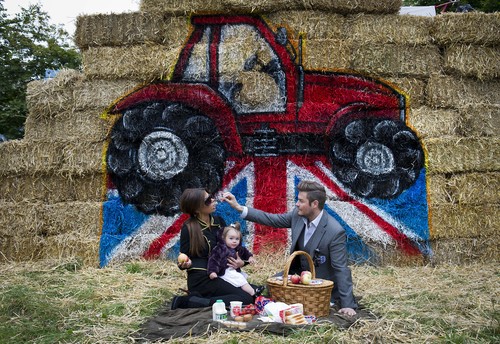 To celebrate the launch of Red Tractor Week, Red Tractor commissioned renowned graffiti artist Mr Cenz to create an iconic Massey Ferguson Red Tractor, on a 15ft tall hay bale wall in Hackney City farm, and as fun extra, they brought in top UK export 'Beckham family look alikes' to join in the celebrations.

Launched 24th September, Red Tractor Week 2012 showcases what the logo means and explains how it provides the shopper with a shortcut to affordable, quality food and drink, covering food safety, environmental protection, animal welfare as well as a clear guarantee of origin.

To join in the fun and take the Red Tractor challenge to buy, cook and eat Red Tractor products, you can go online to http://www.redtractor.org.uk/Home. You can also follow the activity online at Red Tractor's Facebook page and via the Twitter feed (@RedTractorFood #buycookeat).

For more information please email nik@greenrow.co.uk.