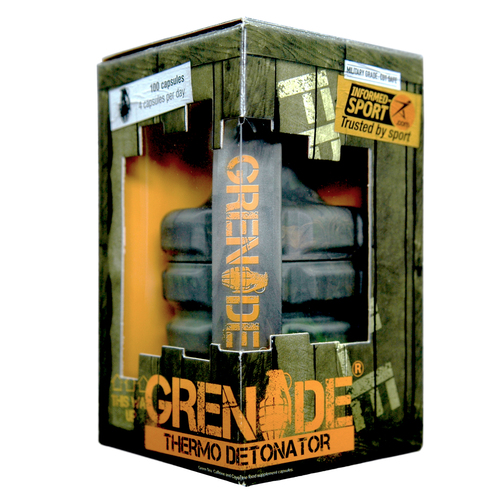 Grenade ®, as a result of increasing demand from professional athletes and military personnel, launches the Informed Sport version of its multi -award winning Thermo Detonator product. Grenade's customers range from avid gym goers and fitness enthusiasts to professional athletes and military personnel worldwide who all rave about their products in helping them to push their training to another level.
Alan Barratt, CEO, Grenade® states – "Grenade ® has a huge military following and coupled with the increasing number of professional athletes using sports supplements, the demand for an Informed Sport version of our flagship product was high. Our brand is about energy, personal challenge and achieving goals. Having probably the most iconic sports nutrition product in our supplement arsenal on the Informed Sport programme is the first step to meeting the needs of our customers."

The Informed Sport version of Grenade® is packaged in a distinctive 'camo' grenade...
Read full release