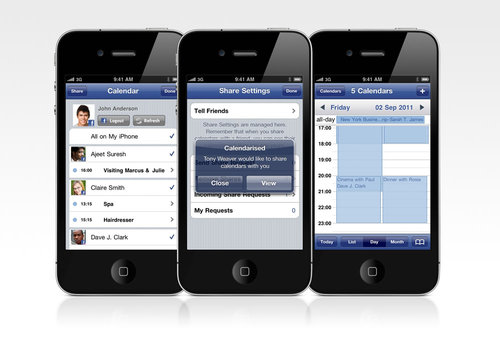 Available from today both on Facebook and iOS devices making organising events with Facebook friends even easier

London, UK – 13th September, 2011 - Gummy Media Ltd. today announced the launch of Calendarised, a brand new service built on the Facebook Platform that allows users to share their calendar with Facebook friends worldwide. In addition, the Calendarised for iPhone App is now available on the App Store allowing users to connect, share and synch on the move.

Facebook users can sign up for a free online calendar on the Calendarised App Page, register using their existing account, and immediately begin adding events and sharing with their chosen friends. The intuitive user interface also allows...
Read full release