Rosetta Stone Celebrates Growth With New London Office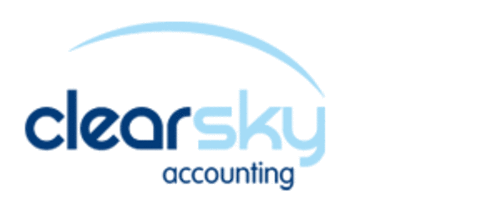 Rosetta Stone, the leading language software provider, has relocated its UK operation to Clapham, South London, to accommodate its fast-growing team, which has tripled in size during 2007 alone.

The London office, previously based in Windsor, furthers the global reach of Rosetta Stone, joining offices in Washington DC, Arlington in Virginia and Tokyo.

The company is set for further developments during 2008, with plans to double the UK workforce.

Steven Wines, Managing Director, Europe, for Rosetta Stone, commented: "We are delighted to be based in such a vibrant, international city and hope to continue to grow Rosetta Stone UK to the next level. Now we have access to the high-calibre pool of potential candidates that London offers, we have high hopes for further developments in 2008."

As part of this expansion, Rosetta Stone UK is pleased to welcome Irene Mueller as Marketing Manager and Jon Gilbert as Trainer for Europe.

As Marketing Manager, with a particular focus on Germany, Irene's responsibilities include overseeing the planning and facilitation of marketing and communication strategies, and market research projects for the German market. Fluent in German, Russian and English, Irene brings seven years experience in a range of marketing roles across the UK and Europe.

Through a career spanning three continents, Jon Gilbert, the newly appointed Trainer for Europe at Rosetta Stone UK, has gained a wealth of experience in the international training and consulting arenas, as well as first hand experience of life in different cultures. His day to day responsibilities in his new role include offering training and product support to staff and clients from all levels, backgrounds and cultures.

ENDS

For further information, please contact:

Becky Barr
hblmedia
Tel: +44 (0) 207 612 1830
E-mail: becky@hblmedia.com

Editors' Notes:

About Rosetta Stone

Rosetta Stone Inc. is a leading provider of language learning software. Acclaimed for the speed, power and effectiveness of its Dynamic Immersion TM method, Rosetta Stone is a revolutionary language learning software program. While teaching 30 languages to millions of people in more than 150 countries throughout the world, Rosetta Stone software is the key to Language Learning Success™. Rosetta Stone was founded in 1992 on two core beliefs: that the natural way people learn languages as children remains the most successful method for learning new languages; and that interactive CD-ROM and online technology can recreate the immersion method powerfully for learners of any age. Rosetta Stone (UK) Limited, a subsidiary of Rosetta Stone Inc., is based in London. For more information, visit www.rosettastone.co.uk.