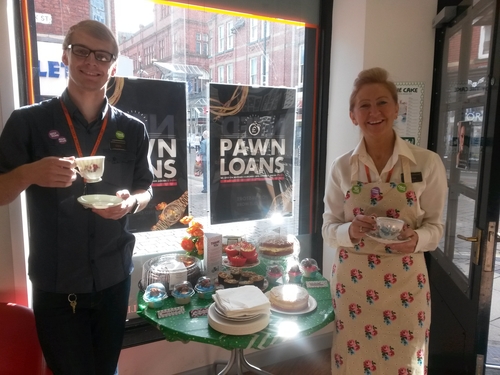 2nd October 2015; UK: Last week, H&T Pawnbrokers took part in the Macmillan Coffee Morning. Tea, coffee, cakes and biscuits were baked, bought and shared in over 190 H&T Pawnbrokers and Discount Secondhand Jewellery stores throughout the UK – from Portsmouth in the South to Dundee in the North.

It was a truly national fundraising event: There were more than 20 simultaneous coffee mornings taking place in H&T stores in Scotland, over 40 in the North of England, more than 20 in the Midlands and in excess of 100 in Greater London and the South of England. Hard-working staff and generous customers throughout the UK dug deep for this worthy cause.

Highlights include:

- Head Office in Sutton raised over £170 thanks to popular bacon sandwiches sold on the day
- The Clapham store involved local businesses, and managed to get free cakes for their event from Co-op in...
Read full release