DOCTORS DEMONSTRATE 'REAL EMOTIONS' WHEN MAKING DRUG CHOICES, ACCORDING TO THE RESULTS OF A GROUND-BREAKING STUDY FROM HALL & PARTNERS HEALTH LONDON/NEW YORK: JUNE 1 2011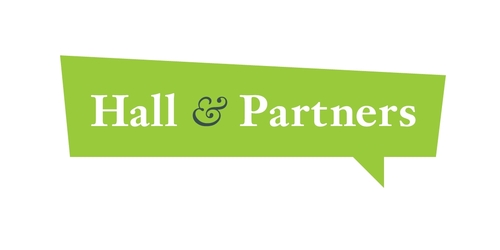 Hall & Partners Health, a specialist division of Hall & Partners dedicated to healthcare and pharmaceutical brand marketing and communications research, has launched Engager Rx, a ground-breaking brand engagement measurement model for the health care industry. The framework measures physician engagement with prescription brands, showing how doctors use emotion when choosing drugs.

Hall & Partners' Global Head of Health, Abigail Stuart, said: "Within this innovative study we challenged the notion that physicians are mostly left-brain driven and are primarily rational and logical in their thinking. The Engager Rx pilot has shown that while doctors are focused on the science, they are not immune to social influences and demonstrate real emotions when considering drug choices. In fact, in certain speciality areas – particularly oncology – emotions can be almost as influential as clinical knowledge of a pharmaceutical. "

Engager Rx was developed to meet the changing dynamics of the pharmaceutical industry – such as, the growing focus on personalized medications as well as reduced sales forces combined with multiple touch-points for interaction with physicians and patients. It was designed to help companies understand the key parameters of brand engagement. It is a comprehensive model that takes into consideration not only the rational drivers of brand engagement and brand equity, but also that emotional and social drivers lead to brand engagement which is then strongly related to shares of prescriptions among physicians. "We are extremely proud of this genuine innovation which is helping our clients to gain a competitive edge in this new era for the pharmaceutical industry," added Abigail Stuart.

Engager Rx has been validated through Hall & Partners' proprietary research in two markets (U.S. and Europe), including 75+ brands, 12 therapeutic areas and among PCPS and multiple specialists.

The key elements of Engager Rx include -
• A comprehensive framework for developing, managing & measuring "engaging" brands
• An early warning and leading metric for brand engagement and brand health that predicts sales and market shares
• Innovative and implicit techniques for measuring emotional equity and social elements in brand engagement
• Proven Key performance indicators (KPIs) for evaluating clients' key account management (KAM) and customer relationship (CRM) strategies

For media, press enquiries and interview requests, please contact:
In Europe: Ali Jones, Marketing & PR Director, Hall & Partners
Tel: +44 2071734635 E: ali.jones@hallandpartners.com

In North America: Laura Sigman
Tel: +1 212 856 8742 E: l.sigman@hallandpartners.com

Hall & Partners Health is a specialist division of Hall & Partners dedicated to healthcare & pharmaceutical marketing research. Hall & Partners Hall & Partners (www.hallandpartners.com) is a global boutique agency, specializing in brand engagement and communications research. Its innovative EngagerTM framework provides a new way to measure how people engage with brands and has helped revolutionise the way the advertising industry thinks about brand engagement. The framework has led to new ways of developing and evaluating brands and communication. Hall & Partners has offices in London, New York, Los Angeles, Chicago, Seattle, Shanghai, Sydney, Melbourne, Paris, Berlin and Singapore. Hall & Partners is part of the Omnicom Group's (NYSE:OMC) Diversified Agency Services (DAS), the world's leading holding group of marketing services companies.