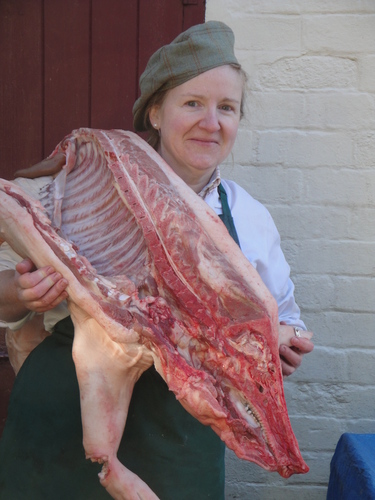 charcuterie courses

Berwickshire based Hammond Charcuterie and respected pig consultant and author Linda McDonald-Brown are about to shatter the myths surrounding charcuterie, running comprehensive weekend courses for women in the art of charcuterie.

Charcuterie is the generic name for the preserving of meat using traditional methods, and in some form it has been around for thousands of years. Popular on the continent, it has recently undergone a renaissance in the UK, appearing on celebrity cook programmes such as River Cottage and Jimmy and Jamie's Friday Night Feast on Channel 4, helping it to become one of the biggest trends in foodie culture this year.

Up to now producing charcuterie has been very much the domain of men, but Rachel Hammond, the UK's only professional female charcutier and owner of Hammond Charcuterie based in Eyemouth is now proving...
Read full release