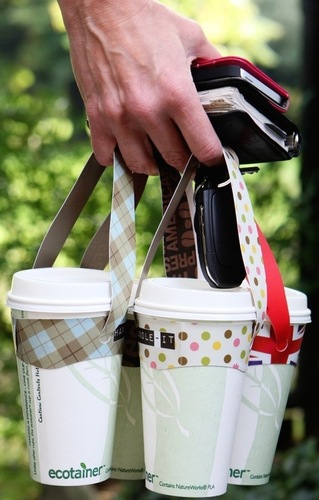 Founder of Handle-it, Alison Bateman is a mum of three from the UK who is taking on the pulp tray drinks carrier industry with the invention of a product that makes carrying drinks a lot easier, and is also extremely environmentally friendly.

Like many great ideas, Handle-it is a simple but very effective concept, a small handle that fits on to coffee cups so that people on-the-move can carry more than one cup easily and safely.

Commenting on her new invention Alison said "during a visit to a well-known fast food chain I was handed the standard cardboard tray to put my sons' cold drinks into. I struggled to get them in the tray, while keeping an eye on the children and then as I moved away, I managed to spill all the drinks! While mopping up the mess, I thought that there must be a better way to carry drinks than this. I was also struck by how wasteful it was, as I now had to dispose of two trays immediately after use, as I was not going to pack it...
Read full release