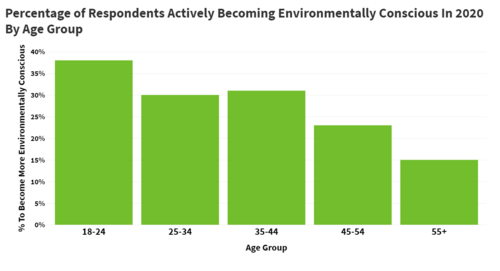 30% of millennials are prepared to become more environmentally conscious in 2020 compared to just 15% of baby boomers, a survey by HelloFresh has found - https://www.hellofresh.co.uk/eat/baby-boomers-vs-millennials

Respondents aged 55 and over are the least likely of all age groups to reduce food waste or travel greener, while becoming more environmentally conscious is most important to 18-24 year olds (38%).

Interestingly, less than a quarter (23%) of those aged 45-54 want to live greener lifestyles, suggesting that older generations are most resistant to changing how they live.

Respondents were also asked whether they'd be willing to spend more money on goods or services to achieve environmental causes. While 58% of over 55s...
Read full release