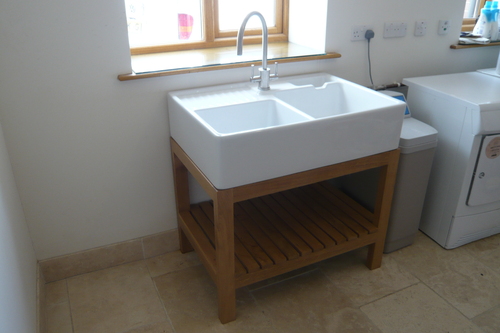 Once more the master craftsmanship of a leading specialist bespoke furniture maker, Herringport Furniture has shone through, creating a selection of bespoke and high quality furniture pieces from 4poster beds to spice dressers and Belfast sink enclosures.

Producing a delightful range of unique, custom furniture in addition to those mentioned, the well established name that Steve Grimmer and Herringport Furniture have built, reflect the pure attention to detail and choice of the finest solid woods and materials used in the hand-made construction of every piece that is commissioned.

In one of the latest pieces to be hand built by Steve Grimmer at Herringport Furniture, we follow a story in which a client had called with a unique request for a stand to house a very luxurious and expensive Villeroy and Boch Belfast Sink, a delightful and rare example that was to be located within a utility room.

The material of choice requested by the...
Read full release