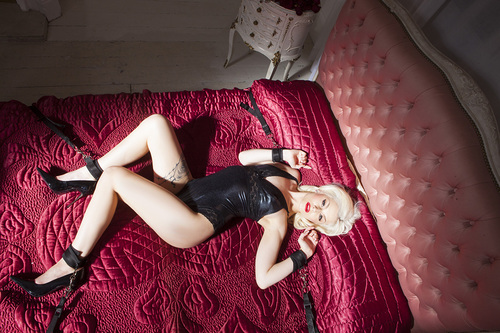 Rebranding Bondage to The Gentle Art of Persuasion.

Bondage and fetish fashion are misrepresented by the Fifty Shades trilogy claim Honour, experts in bondage and role-play.

Ahead of Fifty Shades of Grey's airing this Valentine's Day, we are reminded that it is not representative of the true soft bondage ideology which Honour now refers to as 'The Gentle Art of Persuasion'.

The company's MD, Amanda Taylor, said: 'Our Gentle Art faces an image predicament with the arrival of the film. We're liberated and empowered by the sensation of metering out our careful, mutually beneficial, bondage roleplay and the film jeopardises that.'

The film covers bondage broadly, with a broad acceptance of the pastime, but it suggests within its plot lines that these practices are symptomatic of psychological disturbance which...
Read full release