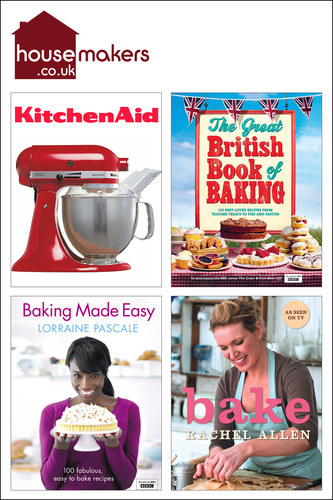 Housemakers.co.uk is offering a unique Kitchenaid Food Mixer promotion - a free bestselling baking book with every purchase, tailored towards embracing the increasing demands of the gadget conscious consumer.

Every customer who buys a Kitchenaid Artisan Food Mixer will receive their choice of one of three bestselling baking books: "The Great British Book of Baking" by Linda Collister, "Baking: Made Easy" by Lorraine Pascale or "Bake: From Cookies to Casseroles, Fresh from the Oven" by Rachel Allen. Customers can choose the traditional hardback or ebook format for all major devices, including Iphone, Ipad, Kindle and Android.

"We wanted to give the modern amateur cook a truly unique offer - what better than being able to download your...
Read full release