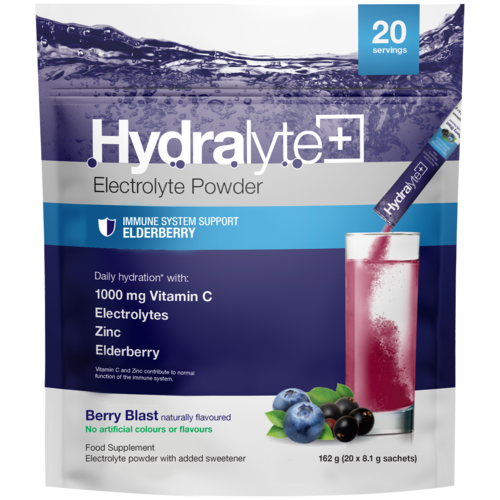 Contact: Chris Cowman - chris.cowman@hydralyte.co.uk
+447366 454514

HYDRALYTE LAUNCHES HYDRALYTE PLUS IMMUNE AS A DAILY DEFENSE FOR REHYDRATION AND IMMUNE SYSTEM SUPPORT

Staying hydrated and supporting your immune system has never been more important. Hydralyte Plus Immune is a simple to use on-the-go hydration powder packet full of ingredients to support the normal function of the immune system.

Launched this week Hydralyte Plus is a scientifically-backed hydration product with immune function support that serves as a daily defense for the whole family. Not only does it include more Vitamin C than 10 oranges, but it contains no artificial flavours, colours or sweeteners and is enriched with Elderberry.

Many people don't recognize the common signs of dehydration such as dry mouth, irritability, and lack of energy....
Read full release