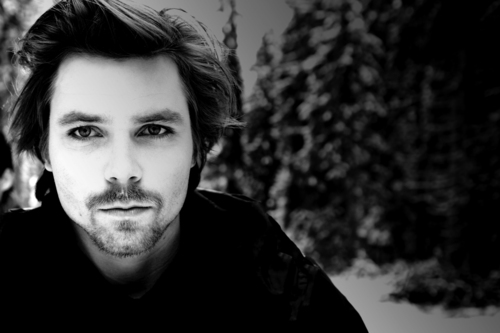 A strikingly bold and youthful film version of Shakespeare's most notorious and bloody play, The Tragedy of Macbeth, will be launched on DVD by new indie label IAR in March 2012.

The film is set in 11th Century Scotland as Shakespeare intended, but casts Macbeth and Lady Macbeth as a pair of eager twenty-somethings thirsty for fame and fortune. Marek Oravec (Captain America) and Golden Globe® nominee Hannah Taylor Gordon (Anne Frank: The Whole Story) make for a beautiful and intense on-screen couple and an international cast brings fresh life to the myriad of supporting roles; including a stand-out performance from Viennese children's TV presenter Richard Panzenboeck as the chilling assassin Seyton and a cameo from 70's film heart-throb Oliver Tobias as a hilariously unhinged and philandering Porter.

The story might be 400 years old but the production team has made a film that resonates perfectly with today's fame-driven world. The Macbeths are the...
Read full release