The Retail Champion applauds retailers' efforts at the close of Independent Retailer Month 2014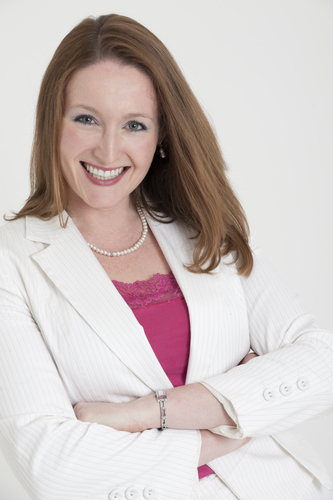 Clare Rayner, The Retail Champion and founder of the Support for Independent Retail campaign, has applauded the efforts of hundreds of retailers across the UK for taking part in the campaign's annual Independent Retailer Month.

The July event, celebrating its fourth consecutive year, has seen business owners and supporters across the country waving the flag for independent retail and reminding consumers to shop on their local high streets.

"We've had a phenomenal response from retailers this year," says Clare. "It's great to see so many people getting involved and putting their all into raising awareness of the high street.
"In a world of larger retailers and growing out-of-town developments, it's vital that we continue to give customers a reason to keep shopping in their local communities. Independent retailers are the lifeblood of the high street and we shouldn't let shoppers forget that."

The end of Independent Retailer Month was marked with the release of a new study from the University of Southampton Retail Research Group, showing that convenience shopping has seen growth on the high street over the past 15 years.

The study also revealed that the leisure aspect of shopping trips continues to drive footfall and increase dwell time for local shoppers. Clare adds, "The University of Southampton's research shows that independent retailers are adapting to new consumer behaviour and encouraging shoppers to continue visiting the high street. We've seen this adaptability and originality from retailers across the UK throughout July."

The campaign has heard fantastic stories from countless retailers across the UK who celebrated this year's Independent Retailer Month, with many citing increased interest and sales throughout July.

Participating retailers included Brutons Hardware in Nailsworth, Gloucestershire, which held several activities throughout July to celebrate, including free goodie bags and an American-themed competition to win a £25 gift voucher. Another competition was held at Il Vesuvio, an award-winning restaurant in Tunbridge Wells, Kent, where customers had the chance to win a gift each day.

Womenswear boutique, LAGOM on London's Southbank, reported hitting its monthly sales target halfway through July, with customers thanking them for sharing information on independent retail. Across in Camelford, Cornwall, St Kitts Herbery thanked its customers for their support with offer codes for a free gift with every purchase, both online and in-store.

Following Independent Retailer Month's call to retailers to collaborate for success, several town teams and BIDs got in touch to share their success stories. These included Dalegate Market in North Norfolk, which introduced its new pop-up shop concept at the start of the month.

Independent retailer, Indigo, initiated a prize draw in Oxford for customers making a purchase in one of 18 shops, while Greater Grassmarket BID in Edinburgh ran a Twitter competition for a chance to win £250.
Grace & Ted worked alongside Independent Spirit of Bath in Bath, Somerset, to organise a Twitter treasure hunt in just three days, while dotting orange balloons around the city to raise awareness of nearby independent retailers. You can read about the whole adventure on the Support for Independent Retail blog.

Clare continues, "From the social media engagement and press interest we've had this year, we can see that Independent Retailer Month has continued to gain momentum, but retailers can't rest on their laurels – now is the time to prepare for the next event and focus on maintaining that interest!"

The next major campaign event is Celebrate an Independent Christmas, which runs through the peak shopping period in the festive season.
Support for Independent Retail is urging retailers to make contact with their local councils to ensure Independent Christmas is part of their upcoming town activities. Local businesses are also being encouraged to visit the event's website to help them prepare for their area's Christmas Shopping Challenge.

ENDS


For more information on Support for Independent Retail, Independent Retailer Month, or any of the featured independent retailers, please contact: Caroline Cook at Wordsmith Copywriting: 01529 298729/07849 079063 or caroline.cook@wordsmithcopywriting.co.uk.


Notes for editors:
ABOUT INDEPENDENT RETAILER MONTH UK
Since its UK launch in July 2011, Independent Retailer Month, which runs throughout July, has grown rapidly, engaging thousands of retailers and consumer-facing businesses UK-wide. It highlights the important role that smaller, independent retailers play in the communities they serve, the local economy they contribute to, and in the retail sector as a whole.
By encouraging independent retailers, groups of retailers, and even whole towns to create fun and engaging promotions, activities and events during the month of July, the campaign also tackles the very real issue of declining footfall in towns and village centres.
Independent Retailer Month UK is led by Clare Rayner, The Retail Champion, founder of the "Support for Independent Retail" campaign, which, alongside Independent Retailer Month, includes the "Enjoy an Independent Easter" and the "Celebrate an Independent Christmas" campaign events.
Clare is available to provide further content for print/online publication or to engage in broadcast interviews, either down the line or in the studio. All requests for media contributions should be addressed to Clare directly – by email to clare.rayner@retailchampion.co.uk or call office: + 44 (0) 1727 238890 or mobile: +44 (0) 7462 218000.
If you're interested in learning more about Independent Retailer Month, you can keep up with news and updates by following @IndieRetailUK on Twitter, by visiting the Facebook page at www.facebook.com/IndependentRetailerMonthUK or subscribing to www.independentretailermonth.co.uk.