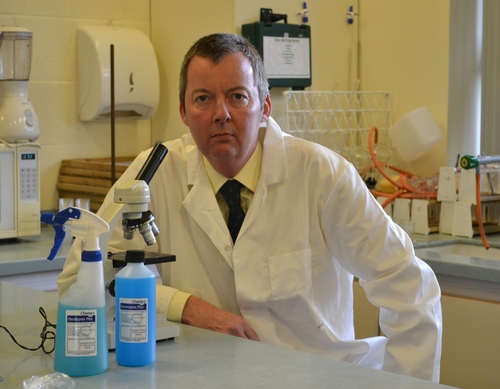 EMBARGOED UNTIL TUESDAY 20TH SEPTEMBER FOR PUBLICATION:

SCIENTIFIC BREAKTHROUGH GIVES HOSPITALS NEW HOPE BY ERADICATING KILLER GERMS WITH 'FRIENDLY' BACTERIA

Trials of a revolutionary, natural and cheap alternative to traditional hygiene practices is likely to spawn a completely new approach to the war against hospital superbugs.

The startling results show that harmful bacteria can be completely eliminated by using 'friendly' bacteria in a simple cleaning fluid - rather than toxic chemicals.

The trials, carried out by UK-based hygiene specialists Chemex International, were unveiled today at a conference of over 600 members of the Infection Protection Society in Bournemouth.

Sean Derrig, Scientific Director of Chemex International, who presented the results at the Conference said:

"Since the days of Lister and Florence Nightingale science has put a lot of effort into killing bacteria. This...
Read full release