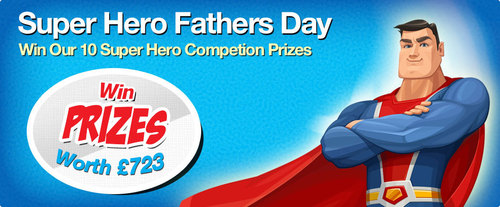 You can't put a price on how much you love your parents, but a delve into the retail spending figures for Mother's Day and Father's Day shows us just how much we're prepared to splash out on a gift.

Figures by Mintel show that just two in 10 of us buy gifts for our Dads on their special day, yet over four in ten buy presents or card for Mums on their day. Whilst Father's Day sees retail spending boosted by £200 million, it's estimated at £400 million for Mother's Day.

The idea of Father's Day is a relatively new one compared to Mother's Day and it was originally backed by an American menswear retailers group, which might explain why so many Dads get socks, but why do we spend less on our Daddies and does the fact we do mean we love them less?

One online retailer has decided to fly the flag for Dads everywhere and attempt the reset the balance. IntotheBlue.co.uk knows that being a Dad means you are a super hero in the eyes of your...
Read full release