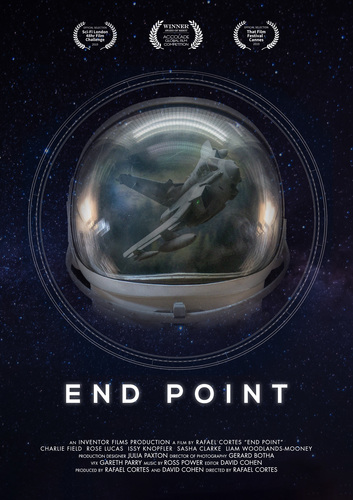 Inventor Films Wins Short Film Award in Accolade Global Film Competition

Inventor Films has received a prestigious Award of Merit from The Accolade Global Film Competition. The award was given for the short film, 'End Point', directed by Rafael Cortes. The film was a finalist for this years London Sci-Fi 48 hour Film awards and That Life Film Festival in Cannes. The film was later graded and finished with VFX by Warner Bros De Lane Lea and has recently been selected by several other festivals.

The story is about a man who travels back in time to prevent the assassination of his wife. On location at White Waltham Airfield, the film was shot imaginatively using several aircraft including a Panavia Tornado combat aircraft and a world War Two Hawker Hurricane. An Airbus A320 cockpit was also made to resemble a time-travel machine.

Cortes praised the skills of his team:
"I feel very grateful to receive this award and all credit goes to...
Read full release