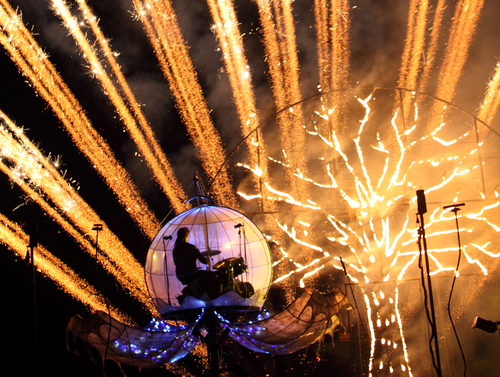 IF YOU WANT TO EXPERIENCE SOMETHING AMAZING THIS SUMMER . . .

*Fantastic free events, great live music, cracking comedy nights, breathtaking shows, memorable experiences, incredible installations, new commissions and UK premieres...*

The countdown has begun in earnest and as the days and hours tick by, Milton Keynes is being transformed into a place of wonder and delight, as preparations roll out for IF: Milton Keynes International Festival. For 10 extraordinary and exceptional days, the city of Milton Keynes will welcome artists and performers from all over the world, to entertain, mesmerize and thrill visitors from all corners of the country.

Celebrating the city's unique architecture and utopian vision of its 1960s' founders, the festival will make use of the...
Read full release