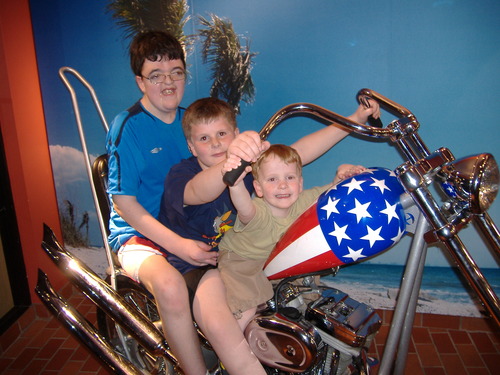 PRESS RELEASE - August 2007

For more information please contact:

Lisa Pettifer
PR and Fundraising Officer
Tel: 0207 163 6911
Email: lisa.pettifer@jeansforgenes.com

Rosalind Freeborn
Head of Communications,
Tel: 0207 163 6906
Email: rosalind.freeborn@jeansforgenes.com

The world renowned Ace Cafe Reunion aims to raise £100,000 for research into genetic disorders.

Bikers from across Europe will be helping to give children with genetic disorders a future when they attend this year's Ace Cafe Reunion. Thousands of riders make the annual pilgrimage to the legendary Ace on the old North Circular in London and this year they'll be aiming to raise...
Read full release