OUTDOOR EATING – OUT-DO YOUR NEIGHBOURS WITH THE PERFECT BBQ WITH THE HELP OF LOSELEY CHILLED FOODS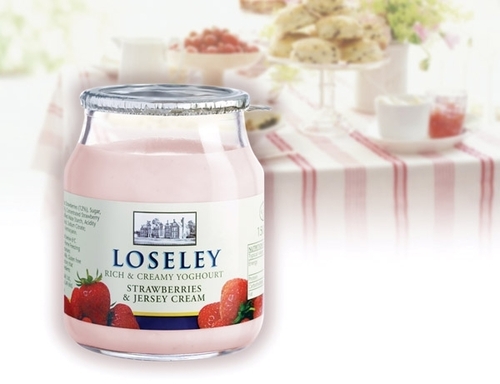 For further information contact:
Juliette Hellman
Telephone 020 8870 6665
Email info@juliettehellmanpr.co.uk

April 2010

LOSELEY CHILLED FOODS

OUTDOOR EATING – OUT-DO YOUR NEIGHBOURS WITH THE PERFECT BBQ

Cooking doesn't get better than this – imagine the scene - the perfect hot summer's day, the alpha male taking his place behind his gleaming silver mechanism that is the Barbecue! Just to prove to his friends he is the Barbecue Master, he'll strive to produce the perfect meal. Full of flavoursome British sausages and burgers, kebabs with an array of vegetables fresh from the allotment, and some buns to accompany baked that morning from the local village bakers. But there is something missing, and that's where Loseley Chilled Foods can help, with its delicious fresh British Summer Meadow Butter the chef in you can step it up and show you are a candidate for the accolade that is Master BBQ Chef!

Why run the risk of butter messily melting everywhere in the sun or remaining hard in the fridge and being the only embarrassing option open to your guests showing you up as a run of the mill kitchen hand? Its time for the alpha male to prove he is the connoisseur of dairy products with Loseley's perfect Summer Meadow Butter naturally spreadable straight from the fridge.

Loseley Chilled Foods is proud of its naturally churned Summer Meadow Butter making those buns and steaming new potatoes look and taste great. This is the easy option for all budding chefs out there. The alpha male really can leave something to the last minute for a change and still produce perfection of the highest grade while impressing his mates!

Loseley has a wide range of premium quality Yoghourts to accompany the Summer Meadow Butter, all made from only the finest Channel Island milk, Jersey Cream, real fruit and other natural ingredients.
Packed in a 250g tub, our 100 per cent natural butter is easily transportable and spreads like a dream, giving you all the flavour of dairy-fresh butter with nothing added and nothing taken away (£1.29 for a 250g tub).

To really impress and end this meal of master standards, why not finish off with a flourish, try the Loseley Rich and Creamy Yoghourts. Get your taste buds tingling with four flavours that really do capture 'summer in a jar': Raspberries and Jersey Cream; Strawberries and Jersey Cream; Caramelised Pear and Creamy Fudge and Rich and Creamy Plain Yoghourt - just £0.69 pence each for a 150g jar.

However, if you're really out to impress, then the Loseley Luxury Layered Yoghourts have real wow factor. Dip your spoon in and experience the heavenly sensations that are Madagascan Vanilla & Champagne Rhubarb, Maple Toffee & English Fudge, and Tangy Lemon & Lemon Curd. They're just 65 pence each, but taste as if they cost a great deal more.

Loseley Chilled Foods are the perfect outdoor eating dairy partners, so why not treat your family and friends to a fantastic al fresco feast? All Loseley products are widely available from the chilled cabinet of your local independent grocers and from Booths, Budgens and some branches of Tesco, Sainsbury's, Morrisons and Waitrose.

For more information check out our website at www.loseley.com.