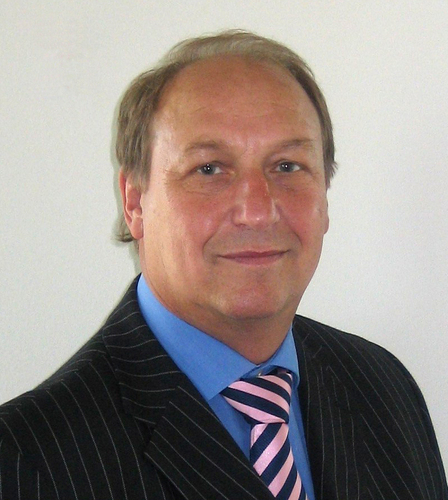 Contact centre services business appoints channel sales director

JAM IP, the contact centre services organisation, today announces that Chris Prophet has joined the business and will be a key member of the management team.

Prophet, who ran Nortel's UK Contact Centre sales team, brings with him a wealth of experience in delivering contact centre solutions to customers within the UK's commercial and public sectors, having previously held positions at Mitel and Siemens.

Gary Butler, Managing Director of JAM IP said "I am delighted to welcome Chris to the team. Our business is growing. We have developed strong partnerships with some of the key players in the contact centre channel. Chris's experience and knowledge of market requirements will help strengthen our existing capability and ensure customers continue to get the high level of service they expect.'

Chris Prophet says "I am pleased to join JAM IP at such an exciting time in their development. I look forward to working with our customers on developing even more successful commercial opportunities.

ENDS

For more information, please contact Cathy Phillips at JAM IP on:

Cathy.phillips@kcom.com
01482 602400
07778 335 735

About JAM IP

JAM IP is a leading contact centre services organisation specialising in consulting, professional services, software development, systems integration and managed services.

JAM IP operates independently as a Centre of Excellence within the KCOM Group and has delivered innovative customer contact solutions for many organisations across the UK, including Admiral Insurance, Teleperformance, Travelsphere, Ocado, and Dial-a-Phone.
JAM IP is part of the KCOM Group.

About KCOM Group PLC

KCOM Group PLC provides a range of integrated IT and communications services to businesses, and internet and telecommunications services to selected consumer markets, within the UK.

The Group's portfolio of businesses works with both leading private enterprise customers and public sector organisations. Through its Affiniti, Smart421 and JAM IP brands, the Group delivers solutions covering unified communications, contact centre solutions, data management, applications integration and managed services.

The KCOM Group also includes a regionally-focused business, Kingston Communications, which supports small to medium-sized businesses. Through its KC and Eclipse brands, the business offers a wide range of internet-based and telecommunications services. The regional business also provides telephony and internet services to targeted consumers through its KC, Eclipse and Karoo brands.

The Group is listed on the London Stock Exchange and employs over 2,700 people across the UK.