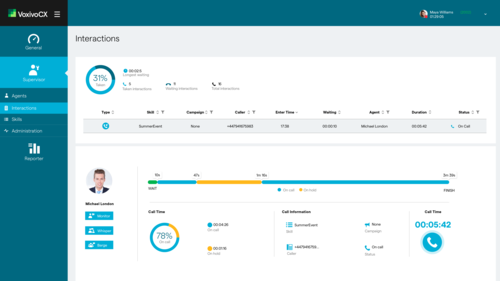 Foehn responds to calls from contact centre managers for reduced time, cost and disruption involved in user adoption and on-going user engagement

London 19th March 2019: Foehn, the developer of cloud communications, today launched their new cloud contact centre platform, VoxivoCX. This marks the second release from Foehn's Voxivo platform following the launch of Voxivo Cloud Phone System in 2017.

The new cloud contact centre incorporates the ground-breaking simplicity, intuitive operation and ease of management featured throughout the Voxivo suite, all hall-marks of Foehn's design philosophy.

Importantly, the feature-set has been based on a thorough appraisal of requirements taken from market research and feedback from Foehn's SME customer base where contact centre managers are calling for improved agent productivity and reductions in the time and costs incurred on implementation. More rapid user adoption, intuitive controls for...
Read full release