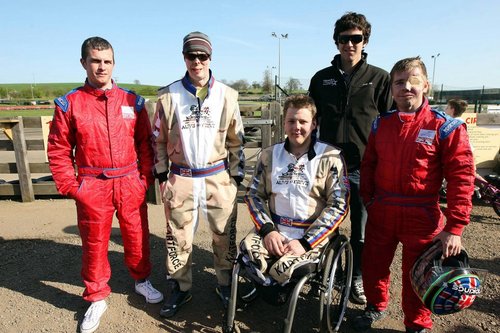 Alive to Drive – "You don't need all your limbs to race, just British bulldog balls" is the motto of a very unique karting team.

KartForce, a karting team of injured troops will be setting a new karting world record for the furthest driven in 24hrs with hand controls on 9th & 10th July 2012 at Teesside Autodrome in Middlesborough.

The World Record attempt has been approved by Guinness World Records and will be the first of its kind to be attempted by a team using hand controls. The hand controls have been designed by KartForce's founder and are MSA approved.

KartForce is a young organisation founded by former Royal Engineer Dave Player to "provide injured troops with memorable, adrenalin packed experiences. KartForce...
Read full release