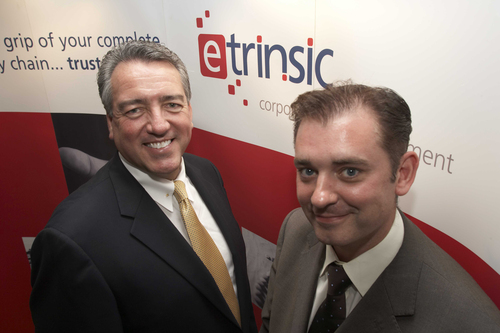 Issue no:08208pship
Date: 12 May 2008

Press enquiries:

Kathy Jarvis
Tel: 01926 883826
Email: kathy@kjcom.co.uk

For immediate release

etrinsic merges with US-based InnerWorkings

Partnership set to accelerate expansion for UK print management and marketing services firm

Chicago-based InnerWorkings Inc. has acquired UK print management and marketing services company etrinsic for an undisclosed sum, creating what is believed to be among the world's largest print management companies.

With targeted revenue of £225 million ($450 million) in 2008, InnerWorkings is a leading provider of managed print and promotional solutions to corporate clients in the United States. etrinsic is among the 20 largest print management firms in the UK with revenue of approximately £22 million ($44...
Read full release