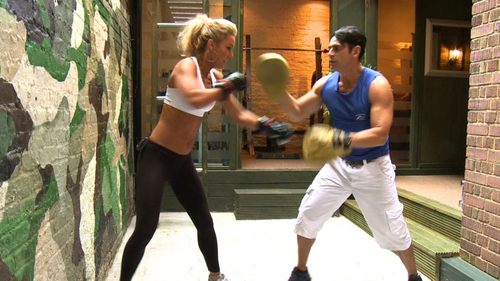 Audley Harrison's dancing partner is upping her fitness to a whole new level. Natalie Lowe has been secretly training with Celebrity Trainer Ricardo Macedo in his exclusive gym to get super-fit .

As if she needed it, Natalie has upped her fitness training to a whole new level with an incredible, eye-watering workout regime. If you want to see what is underneath that beautiful costume on Strictly, then you need to tune in to Britain's number 1 health and fitness channel, The Active Channel on SKY 281 on Friday 7th October at 7:30 p.m. If you don't have SKY, you can watch the exclusive show, featuring Natalie's super-hot workout on www.theactivechannel.com.

See Natalie as you have never seen her before and learn all her secrets for creating and maintaining THAT incredible body! For a sneak peak, have a look...
Read full release