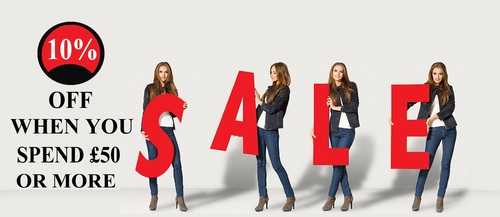 Finding stylish clothes at an affordable price is not always easy. Fortunately, online fashion boutique Laila is here to save the day, providing customers with a range of cutting-edge fashions that won't break the bank. Shoppers who are looking for an attractive new dress for a soiree, evening wear for a party or cruise, or a chic shirt or trousers for a get-together, can find everything they need for less at Laila.

To mark its commitment to affordable fashions, Laila is offering 10% off all its men's and women's lines. Shoppers can simply visit the online store, browse and find what is needed, and get 10% off the total order at the checkout when they spend £50 or more. It couldn't be easier.

Not content with offering just 10% off the total order cost, Laila has also slashed the prices of 87 of its products online. Everything from party dresses and midi dresses to military style and slim-fit men's shirts can be found at a low price in the Laila sale, so...
Read full release