DE'LONGHI LAUNCHES INTELLIGENT HEATING WITH GOOD LOOKS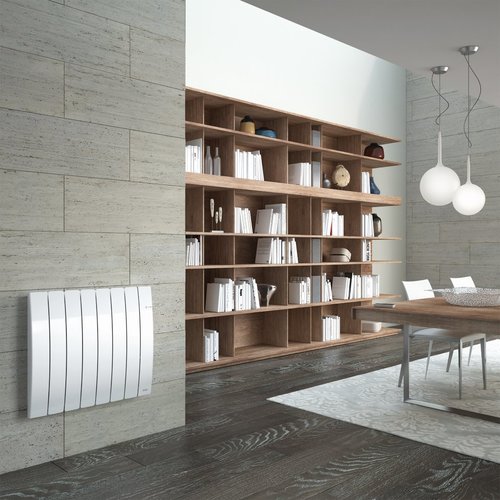 Innovative Italian housewares brand De'Longhi, has launched a stunning new collection of intelligent heaters for the home.

Fivy, Merida, Laguna and Dream, available exclusively in the UK through CNM Online, not only look stylish in the home but they come packed with intelligent features making them super-efficient.

A range of advance features means that with Merida you can set each heater on 'comfort mode' where they detect movement, record habits and automatically suggest a customised weekly setting to suit household needs.

Inbuilt sensors detect when a window is open and any sudden drop in temperature will automatically switch the heater into anti-freeze mode, 7℃, making the heater more energy efficient. When the window is closed it switches back to the original setting.

Importantly, a range of child safety functions allows you to lower the surface temperature to avoid risk of burn through accidental touch.

Furthermore, the range comes with excellent thermal qualities. Because of gradual heating, they will continue to heat a room even after being turned off, saving energy and money. Curved element technology also allows for better hot air flow diffusion toward the inner room.

De'Longhi is well known for its Italian designer heritage with a range of domestic appliances winning many awards for product innovation and its design director ranking in the top 50 most influential designers in the world.

You might expect a high price tag for such innovative and good looking heaters but they are surprisingly affordable. With costs ranging from £154 to £350 you can afford to bring style into your home this winter.

To buy direct at CMN Online visit http://www.cnmonline.co.uk/

Ends

For further media information and high resolution images please contact:

Louise French at French PR
T: 07595 276306
E: louise@frenchpr.co.uk

About CNM Online

CNM Online is the trading name of Prestige Radiators LTD, a family run business founded in 2004. The business serves over 200,000 customers with a range of domestic products from leading brands including De'Longhi, Prestige, Swan, Burco and Dimplex.

CNM also supplies to the trade sector and specifies product solutions for contract applications. It has supplied products for the new Wembley stadium, has become affiliated with the North Eastern Universities Purchasing Consortium and is also working with many schools, councils, colleges, universities, and NHS trusts.