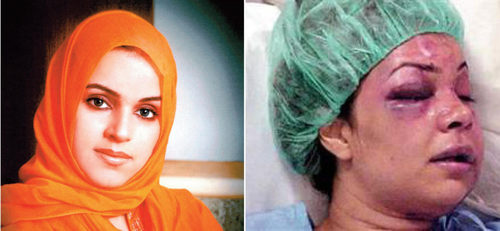 'Disfigured: A Saudi Woman's Triumph Over Violence' by Rania Al-Baz will be published on 4th June by Arris Books, five years after she was severely beaten by her abusive husband and left for dead in the street outside a hospital in Jeddah.

In a coma for four days and completely unrecognisable, her life was in the balance. But Rania was the smiling face of a family programme The Kingdom this Morning on Saudi television – the first woman to have such a job – and her story became headline news worldwide when she awoke and took the unprecedented step of allowing the press to photograph her disfigurement.

This brave decision threw the spotlight on the plight of the many Saudi women who are victimised in their own homes and, a month after the tragedy, the first Saudi research into domestic violence began at King Saud University in Riyadh.

In Disfigured, Rania eloquently describes her Saudi Arabian girlhood and adolescence, her disastrous...
Read full release