Shouting about a 'silent killer'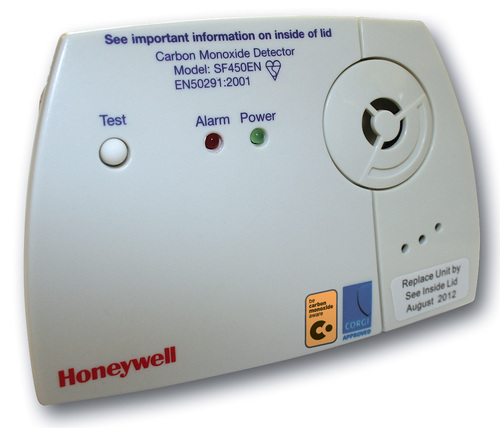 CORGI statistics revealed for Carbon Monoxide awareness week (16th-20th November) show that around 20 people die from CO poisoning caused by gas appliances and flues that have not been properly installed, maintained or that are poorly ventilated. Levels that do not kill can cause serious harm to health if breathed in over a long period. In extreme cases paralysis and brain damage can be caused as a result of prolonged exposure to Carbon Monoxide.

The statistics also disclose that some 20 million households or 47 million people don't have an alarm or don't have their appliances serviced often enough. Nearly one person in thirty surveyed believed that they had suffered from Carbon Monoxide poisoning and only 6% of people are very confident that they would recognize the symptoms of poisoning.

CORGI says: "Our installers each visit hundreds of homes every year and are staggered by how few have Carbon Monoxide alarms. Carbon Monoxide is a killer or can leave you with permanent brain damage or paralysis. As you can't smell, see or taste Carbon Monoxide, it is essential to protect yourself with an audible alarm and get your boiler and other fuel-burning appliances checked at least once a year."

CORGI encourages households to check for blockages before lighting a fire or switching on their boiler, enlisting the help of a registered installer if necessary. As part of its commitment to improving safety for homeowners, the company now offers a range of products including:

SF450EN Carbon Monoxide Alarm
£22.29
(Product Code SF450EN)

This CO detector, is an easy-to-use, maintenance free, reliable self-contained Carbon Monoxide alarm benefiting from variable installation options suitable for all domestic environments, is maintenance free and has a distinctive sound replicating the morse code for "CO".

(Approved and Kite marked to the stringent performance requirements of EN50291:2001)

All products are available to buy from Corgi's new consumer website www.corgihome.co.uk.

ENDS

For more information about CORGI or hi-res images contact:

Helen Shepherd: 020 3128 8151 helen.shepherd@yourmandate.com
Louise Cook : 020 3128 8113 louise.cook@yourmandate.com

Notes to Editors:

CORGIdirect promises same day despatch on all stock items*, FREE postage on orders over £35 and provides a 28-day returns policy*.

*Terms & Conditions apply.

YouGov survey of 4,332 adults, September 2008

About CORGI:

The CORGI brand is known by 8 out of 10 people in the UK, and historically has stood for safety, expertise and trust. Born out of the Gas Board as a membership of leading gas installers, CORGI went on to run the mandatory gas scheme for government for many years.

Although best known as the gas scheme registrar, CORGI has offered other products and services into the heating industry for many years. Gas installers have been able to obtain technical manuals, books, magazines, warning labels, tools and insurance as well as attend specific exhibitions and events from CORGI.

Today CORGI continues to support its members and to promote them to homeowners through the addition of a new quality-based membership.

The CORGI team provides an enviable mix of world-leading technical expertise and support for its members, years of experience running registration schemes, national sales and marketing functions as well as the ability to broker and deliver a wide range of affinity products and services into the heating industry.

CORGI is committed to supporting the gas expert, both in making their jobs easier and in ensuring the general public are properly informed and able to get a quality gas installer when they need one.