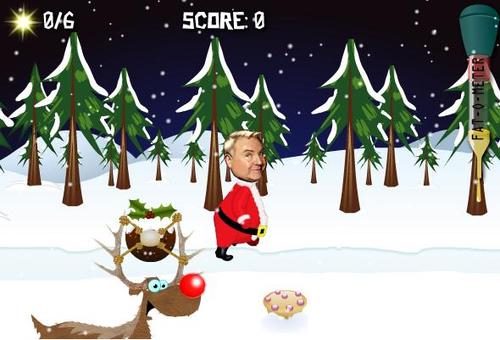 To celebrate the Xmas season, www.runrussell.co.uk has been uploaded onto Mochi Media Free Games platform.

The aim of the Free game is to feed Russell Grant as he escapes Santa's Grotto, but beware feeding him too much food otherwise he will explode. If you feed Russell Baked Beans or Brussel Sprouts he will float into the air to collect Bonus Stars too.

Whether you are a fan of Russell Grant or Horoscopes, this game is very addictive with over 40,000 downloads since its launch on Wednesday 1st December.

Visit www.runrussell.co.uk to play for free!

Read full release