British economy to grow by at least 2.5% in second half of 2013 Predicts MOT Models boss Mike Illes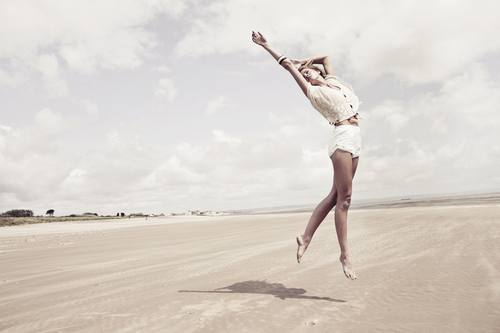 The UK's leading commercial model agency is receiving enquiries from clients at a higher rate than at any time since 2008, which chimes with the latest IPA Bellwether report compiled by Markit Economics that shows the upward revision to marketing budgets being the strongest in nearly six years.

Specifically, enquiries at MOT Models are running at 20% higher than in 2012 and the type and value of these enquiries indicates a prolonged recovery in the market place.

The number of bookings made in Q2 2013 was up by 24% compared with the same quarter in 2012, although the number of castings was down slightly compared with the same period in the previous year. Conversion rates were considerably up, partly as a result of the diversity of models and actors at the agency.

MOT Models Director Mike Illes said, "We are on track to grow by up to 20% over the full year". There must always be a little caution with any forecasting, especially given the number of false starts in the past five years, but the degree of confidence in this prediction has grown enormously as a result of Q2.

"Looking at the correlation of statistics, and our past success in predicting business growth, our results indicate an annualised growth for the British economy in excess of 2.5 per cent for the second half of 2013".

The model agency industry is an accurate bellwether for the economy because model agents' business is entirely dependent on the advertising industry. In turn, advertising expenditure is linked to the economic confidence of the UK's largest businesses. Model agents are also one of the first to know precisely what media advertising is being booked by advertisers seeking models and actors to appear in creative campaigns.

Mike Illes added, "What's pleasing is that we are not heavily dependent on one-off big bookings nor any single client so the spread of business is almost perfect", says Mike Illes.

This is the second MOT Models bellwether report on the economic outlook. The agency has always prepared these reports for internal and friends' usage. What is somewhat unusual is that it seems to have an uncanny knack of spotting trends in the economy from the mix of the size, type and number of enquiries from clients and the way in which the agency is able to respond to these enquiries.

In March, the agency produced a very optimistic forecast for the coming months. This view was at a time when almost all other sources were still predicting a poor economic outlook for the UK economy. (This news was published on Source Wire http://www.sourcewire.com/news/77366/economic-confidence-ret...). In the report, it was predicted that the agency would see sales growth over the entirety of 2013 compared with 2012 of 15-20% and this was despite having a poor Q1.

In the event, Q2 sales have grown by 13.5% compared with 2012 and a massive 43% sales growth compared with Q1. "These improvements are startling but it was quite evident in the reading of the market that this sort of thing was about to happen when we analysed the information", says Mike Illes.

The future seems to be equally optimistic although the model agency boss admits that any sudden seriously bad news could easily derail the recovery now being experienced.

MOT Models, established in 1985, has always been an accurate indicator of the national economy. It is one of Europe's few truly commercial model agencies, supplying a wide range of models and actors for advertising to promote anything from household brands to international luxury fashion goods.

Ends

For further information, please contact Tina Fotherby at Famous Publicity on 07703 409 622, email tina@famouspublicity.com or Mike Illes at MOT Models on 01442 863918, email Mike@MOTModel.com.

Links:
Latest IPA Bellwether Report from Markit Economics:
http://www.markiteconomics.com/Survey/PressRelease.mvc/cc16a...
MOT Models: http://www.motmodel.com/
First MOT Models Bellwether Report: http://www.sourcewire.com/news/77366/economic-confidence-ret...