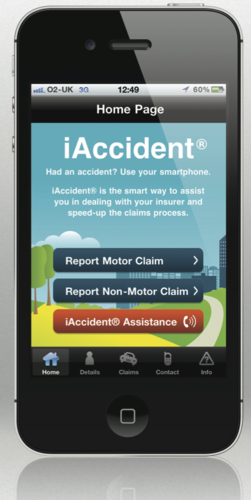 With more than 50% of UK consumers now having smartphones; your holiday check-list just got easier.

It is now simple to protect yourself and your family through smart Apps.

"Getting into any difficulty or an emergency whilst abroad is a situation we all wish to avoid, but being prepared by using smartphones means people can now do a lot to protect themselves." says iAccident's Roland Maguire.

By using the smartphone camera facility everyone should image passports, tickets, insurance documentation and EU health cards before travel. If these documents are subsequently lost or stolen then using these images can help rectify a situation promptly.*

In case people have the misfortune to get involved in a accident, involving a motor vehicle, the free iAccident App will guide them through the relevant information required.

Maguire comments:"Any accident is stressful, but in a foreign country it can be difficult to...
Read full release