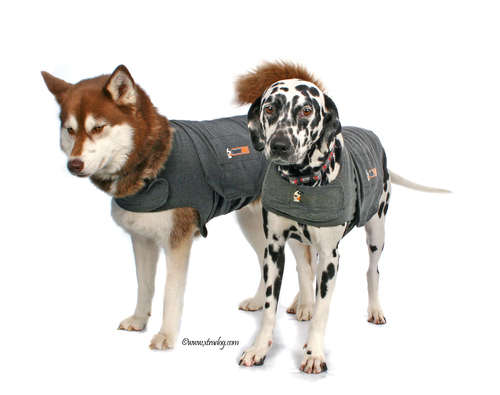 Taking the terror away from fireworks for dogs through calming training techniques and Thundershirts

The 5th of November is not a night to remember for dogs but Tellington TTouch Training Techniques and Thundershirts from Xtra Dog can help pet owners to take the fear away from fireworks for their pets.
Alex Wilson, Marketing Director and a TTouch Practitioner in Training from leading pet accessory company Xtra Dog, explains more about how to keep dogs calm during the firework season

Firework season is nearly here again. Traditionally years ago it used to be just one night, November 5th, but today it starts mid October and goes on well into the new year. This can be a horrible time for dogs as so many suffer from noise anxiety and this can be their worst time of the year. There are many ways to help dogs to cope both physically and using equipment
The Tellington TTouch training method has wonderful application for helping dogs with noise...
Read full release