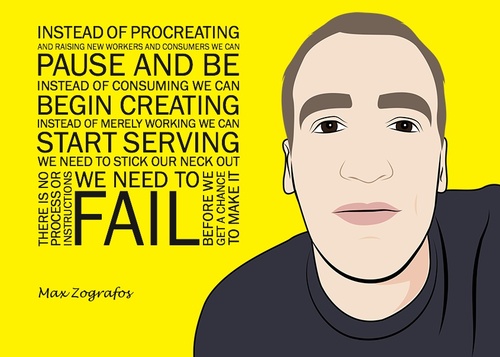 Find out what the New York Times, Der Spiegel, and all IT newspapers will soon be talking about (TechCrunch has a piece out already, Der Spiegel will place cover piece in September, and NYT will have article posted within the next few weeks).

'The things you write about are not consistent with company values,' some group program manager said. We talked about the processes I didn't follow, informational meetings I didn't schedule and team memos I didn't send out.

My laptop and security card were confiscated. I was escorted to the door, days short of my 5 year anniversary with Microsoft.

I am Max. I live in London. I am 33. I'm on the other side of the fence now.

get.RID is the name of my new book. A pithy account about the decline of the Industrial Age as it pertains to work, procreation, lifestyle and education.

This honest and controversial account of affairs within and without the glass walls of large...
Read full release