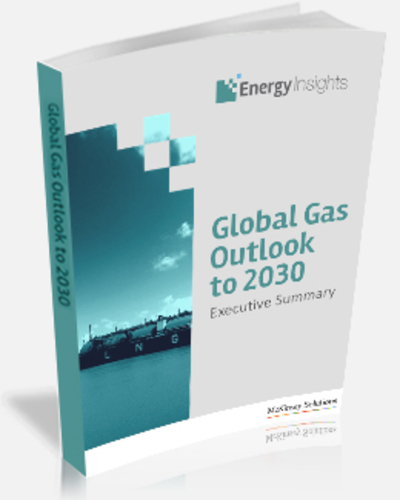 The global gas industry is in a state of flux that could see a switch from over-supply to a serious shortage from 2022 onwards – that's according to McKinsey Energy Insights, whose Global Gas Outlook to 2030 is summarised in a newly available Executive Summary, free to download from today.

The Summary, which provides an overview of gas market trends to 2030, includes a review of supply and demand dynamics by region as well as an assessment of the impact of unconventional vs conventional production.

Available to download from gasoutlook2030.com it takes a short, medium and long-term perspective on the market, identifying four critical indicators to aid robust forecasting.

Rembrandt Sutorius, General Manager responsible for the global gas service line at Energy Insights explains: "Predicting the gas market with any great certainty is a challenge – this year alone we've...
Read full release