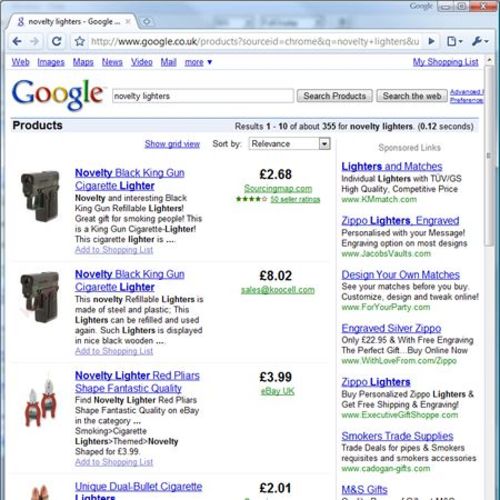 Fires caused by children playing with novelty lighters costs lives, but Google and ebay continue to allow these items to be advertised on their web sites.

Since March 11th 2008 retailers have been prohibited from selling novelty lighters. Novelty lighters are defined as being appealing to children in terms of their shape e.g. toys, or because of sound, lights or other entertaining features.

According to research carried out by the UK Department for Business, Enterprise & Regulatory Reform there was an average of 5 deaths every year between 1999 and 2003 that were caused by children under the age of nine playing with lighters.

Although ebay and Google are not supplying these items directly to consumers, they are promoting their sale with ebay profiting from commission and Google from advertising revenue on its search pages.

According to Google's advertising standards, users of their advertising system, Adwords, are not...
Read full release