Southampton FC appoints Mediacells to drive digital transformation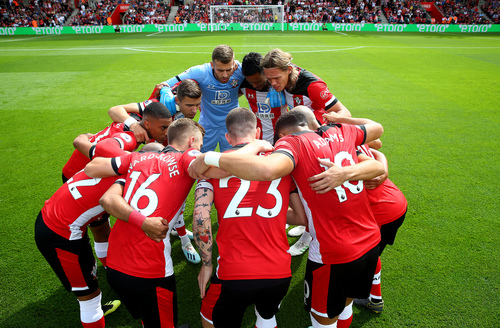 October 28, 2019
• Southampton FC appoint performance analytics agency Mediacells
• New agreement will develop single source social media analytics platform
• Mediacells to provide 24/7 social media dashboards to optimise performance
• Intelligent Feeds will convert data into visualisations to aid data-driven decisions

SOUTHAMPTON and LONDON – October 28, 2019 – Mediacells Limited and Southampton Football Club today announced an agreement to develop a single source social media analytics platform to deliver compelling content that retains and acquires fans.

Premier League Southampton FC has appointed performance analytics agency Mediacells to support the continuing transformation of their digital output.

The data-driven agency has been tasked with providing Southampton near-live social media dashboards for all fan-related content.

The performance analytics capability will provide the Saints with a 360-degree, near-live view of fan, commercial and partner content so that output can be optimised, with innovation and relevance front and centre.

Mediacells will aid innovation through the implementation of Intelligent Feeds which convert Southampton FC's data into dashboard visualisations that the team can act on.

The dashboards will optimise content performance and empower Saints' media and research teams to take decisions based on consistent data from a single source.

Jack Walkling, Head of CRM, Data & Analytics at Southampton Football Club, said:
"As a club, we take great pride in our digital output, and it's important to us that what we produce, the stories we tell and how we tell them resonates with our fans.
Access to actionable data quickly is key to allowing us to make informed decisions about our content and distribution strategy.
Mediacells has cutting edge experience with the biggest football tournaments and Federations in the world. We're excited to be collaborating with them and look forward to gaining a far deeper insight into how our supporters are engaging with our digital output."

Brad Rees, Chief Executive Officer at Mediacells, commented:
"Southampton are in the top flight of football and they are sophisticated digital leaders. Mediacells will use its expertise in performance analytics to empower the team and push the boundaries of relevant, targeted authentic content that resonates with fans, partners and sponsors in an increasingly competitive content space."

About Southampton Football Club

The 'Saints' trace their roots back to the club formed in 1885 by members of St. Mary's Church Young Men's association who played their football on the banks of the River Itchen. Originally called Southampton St. Mary's, the club joined the Southern League in 1894 and moved to a newly built stadium called The Dell in 1898. They spent the next 103 years there, winning the FA Cup in 1976 and finishing second in the top division in 1983-84, before the move to the new St Mary's Stadium in 2001.

About Mediacells
Mediacells is a unique mix of data scientists and content specialists who collaborate with Sports & Entertainment brands to define, track and communicate success with performance analytics. Founded in 2004, the Mediacells method uses data science to define and measure success and enables media operations to reach people for longer, more frequently.

For more information on Mediacells and its business visit www.mediacells.com. Keep up with Mediacells news by following us on Twitter (twitter.com/Mediacells).

For all Mediacells press enquiries please contact;
matt@mediacells.com / +44 7482 615087.