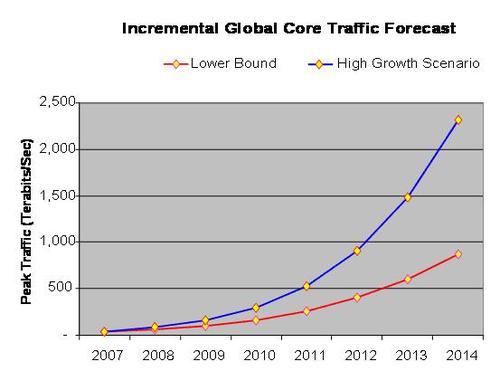 - New study shows demands for Internet bandwidth will more than double in two years and grow by an order of magnitude in five years, placing excessive demands on current network architectures -

An independent Global Bandwidth Study, commissioned by CIP Technologies, has revealed that the bandwidth glut is history and the world's consumers are facing a bandwidth famine.

Due to huge changes in network content and social behaviours, the bandwidth demand is set to exceed 160 Tbits/s by 2010 – an annual demand that exceeds the equivalent of the combined broadband network usage of the previous decade (1998-2008).

The demonstrable explosion of consumer's use of online video and data services, which includes the BBC's iPlayer and YouTube, has seen the demand for internet bandwidth soar. The BBC reported that over 21 million programmes were requested on iPlayer in April 2008 alone, only 4 months after going live.

The author of the...
Read full release