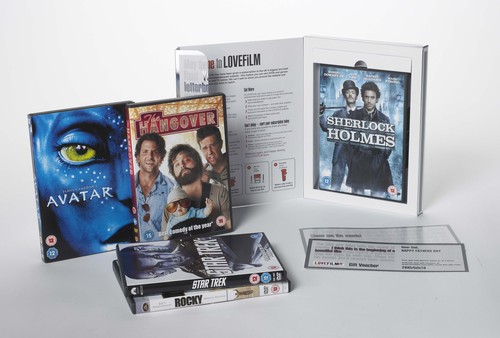 Who's the Daddy this Father's Day? If you're looking for the perfect gift for your Dad this year then LOVEFiLM has everything you need wrapped in its Father's Day Gift Box.

The gift box includes a subscription to LOVEFiLM, Europe's leading film & TV, digital and DVD rental subscription service giving him the option to choose from over 67,000 titles including games, with packages available for four, six or 12 months.

As well as a subscription to LOVEFiLM, the gift box also includes a choice of Time Out's best selling movie book '1000 Films to change your life' or one of five free great movies – choose from Avatar, The Hangover, Star Trek, Rocky Balboa or Sherlock Holmes.

If you choose a LOVEFiLM gift box for your lucky Dad this year, you'll also receive a £10 Amazon gift voucher for yourself (which you can also give to Dad if you're feeling extra generous...)

Available online from the 9th June 2010, it's a cinch to get...
Read full release