The Best (Unpaid) Job in the World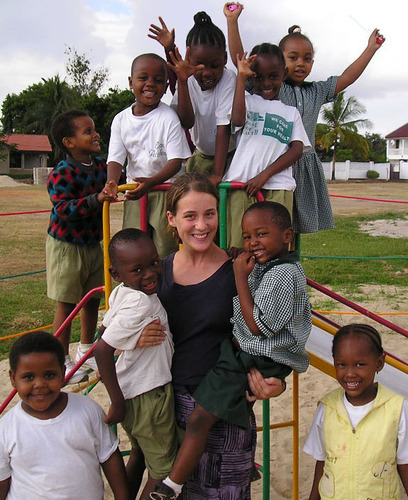 The Best (Unpaid) Job in the World

OK, it's not living on a sun soaked, deserted island, feeding turtles and earning £6,000 a month, but for young people seeking a challenge that makes a difference, Lattitude Global Volunteering has up to 14, fully funded volunteer placements to fill, before the summer.

The Reading based charity has teamed up with JP Morgan and V (a youth volunteering charity) to offer young people, between the age of 17 and 25, the opportunity to 'Go Global' with a fully funded placement scheme. Go Global is one of several funded schemes available to young people who experience financial problems, and who would not otherwise be able to volunteer abroad.
Richard McKenzie of Lattitude explains "Global volunteering should be available to all young people, regardless of their background, and our funded placements help it to become a reality for those who might struggle to raise the funds required."

Lattitude volunteers get the opportunity to live and work in a new culture and environment for up to 12 months, learning about the world we live in. By volunteering in countries as diverse as Brazil, Ghana, Fiji, India and Japan, all Lattitude's placements raise awareness of social, economic and environmental issues in the developed and developing world. For those wanting a life changing experience, while at the same time giving something back, Lattitude offers caring, environmental, medical and teaching project placements worldwide.

"Lattitude volunteers should be prepared to face the challenge of hard work and commitment while living in a different culture and a new community" Richard McKenzie continues. "Whilst the projects are unpaid, the greater reward comes from the difference the volunteers can make to other people's lives and to their own. I believe we have some of the best unpaid jobs in the world for young people, which then become a unique asset to any CV. We offer experience that is invaluable to their career and to communities across the world."

To qualify for a funded place, applicants must be able to demonstrate why it is harder for them to afford a Lattitude placement. For more information visit www.lattitude.org.uk or to apply contact lmckenna@lattitude.org.uk.

-Ends-

Words: 353

Notes to editors:

1.
For further information, pictures and interviews, please contact Katie Davies on 01903 207408 or katie@molokini.co.uk. We are able to offer spokespeople from the charity, as well as returned volunteers and parents. We also have a large selection of photographs and written case-studies submitted by young volunteers on placements around the world.

2.
Lattitude Global Volunteering (Lattitude) is a charity specialising in volunteering for 17 – 25 year olds. We have a global vision and aim to provide unique experiences of voluntary work placements for young people from around the world.

Lattitude is an organisation with attitude. We are passionately concerned about the world; we are passionately concerned about the issues facing us all, our families and our communities; and we are passionately concerned to make a difference.

3.
Lattitude has a global network of placements that spans 20 countries for British volunteers and includes projects in conservation, caring, community, camps and outdoor, medical, sports coaching, teaching, and language assisting. Current destinations include Canada, Argentina, Ecuador, Mexico, Brazil, Ghana, Malawi, Tanzania, South Africa, Australia, China, Fiji, Japan, Malaysia, New Zealand, Vietnam, Vanuatu and India.

The cost of a Lattitude placement is a flat fee of £1,500 (travel expenses and insurance not included) and overseas hosts provide food and accommodation. Lattitude currently send approximately 2000 volunteers overseas each year.

4.
Lattitude is a member of the Foreign Office "Know Before You Go" campaign and a founding member of the Year Out Group.